SpatialFit Technical service Co.
What to Know Before Hiring MEP Contractors of HVAC Systems?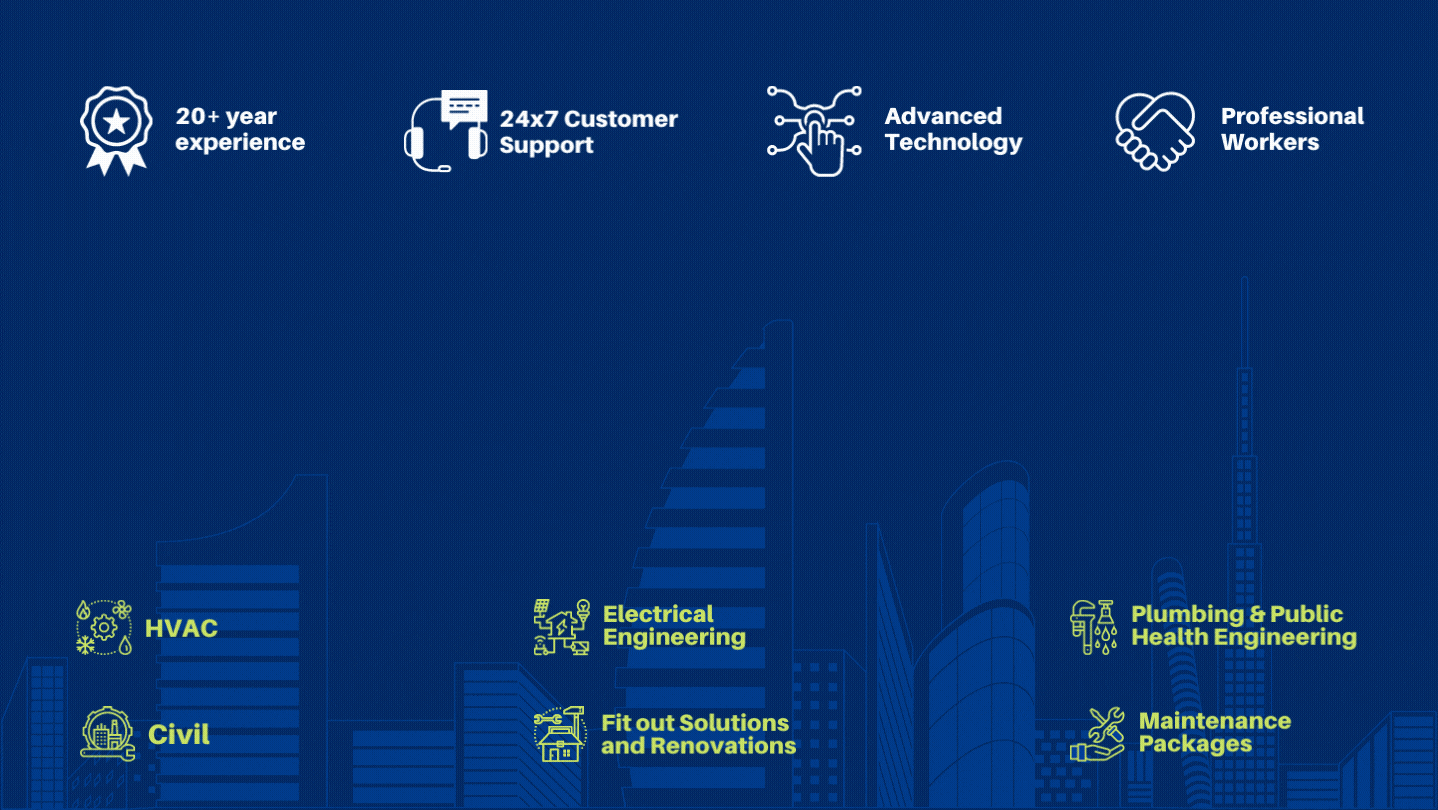 Mechanical contractors working for the HVAC systems are expected to understand your requirements. You can seek assistance from recognized Spatialfit technical services Co. that are also instrumental in offering installation and maintenance services that are rendered by trained technicians. Since HVAC systems have their significance in diverse verticals of commercial, industrial and residential products, you need to find the best air conditioning companies in UAE and the best MEP contractors for refurbishment, installation, and maintenance.
When you get into a specific field, there are lots of things that should be considered, but you should not avoid essential aspects which are discussed below; take a look
It is always better to check out the company before asking it to offer reliable services for refurbishment or installation of your HVAC system. Out of all those technicians willing to help, choose only those who have a license. It is advised to ask them for their license number, and it is also suggested to check out the record of their past services.
Hiring a contractor with a competent understanding is obvious, but the other thing that you should not forget is to seek the proof of liability of the contractor. There are lots of MEP companies like Cool Ways Contracting, the part of Cool Ways Group, that are offering ISO-compliant services for installation, refurbishment, retrofit, and general maintenance. You should hire contractors from such reliable companies to get peace of mind.
You must make sure that the contractors are adhering to all the safety and health laws.
Further, it is expected that every contractor is well credentialed to the latest technology. So finding out the technician's education and qualification is mandatory.
Hiring contractors who are repairing MEP components as a hobby is not a good idea. Always make sure to hire professionals who are working full-time in a reliable company.
If you are looking for a highly experienced yet reliable contractor, the first thing is to check out locally. You can find someone doing their business in a better way. Also,you can seek help from bureaus to make sure there were no complaints ever registered on account of the services offered by a particular contractor. Customer references are a good thing to start while looking for a reliable MEP contractor. You should check out the client portfolio to find a widely trusted firm offering state-of-the-art services. Go through the client testimonials to verify the quality of their offered installation, refurbishment, retrofit, and maintenance services.
Another method, to verify the liabilities of the services of the MEP contractor you are going to hire, includes checking the reviews online. You can make good use of the internet to read online reviews for the offered services.
In order to gain peace of mind, you must create a checklist of all the above-mentioned guidelines and pick the one that is approved by this list. You must know the amount of on-the-job or training experience of the technicians before hiring them. Apart from this, the contractor must have deep knowledge of HVAC accessories of every brand offered by leading air conditioning companies in Dubai. Always hire technicians who are well aware of the things like electrical wiring, refrigerant, combustion systems, and airflow of the latest models of HVAC systems.